Dai MacDonald
Gareth Farr
Chris Jones
Peter Lamb
The morning was fantastic, amazing weather, great company, getting into the great indoors, but all of this was abruptly forgotten as we got out of the car in Pontsticill and got to the hill we had to climb. There's no easy way to Trefil, other than a long flat walk from Trefil village, but it takes us about double the time to walk from there, so we go straight up the mountain.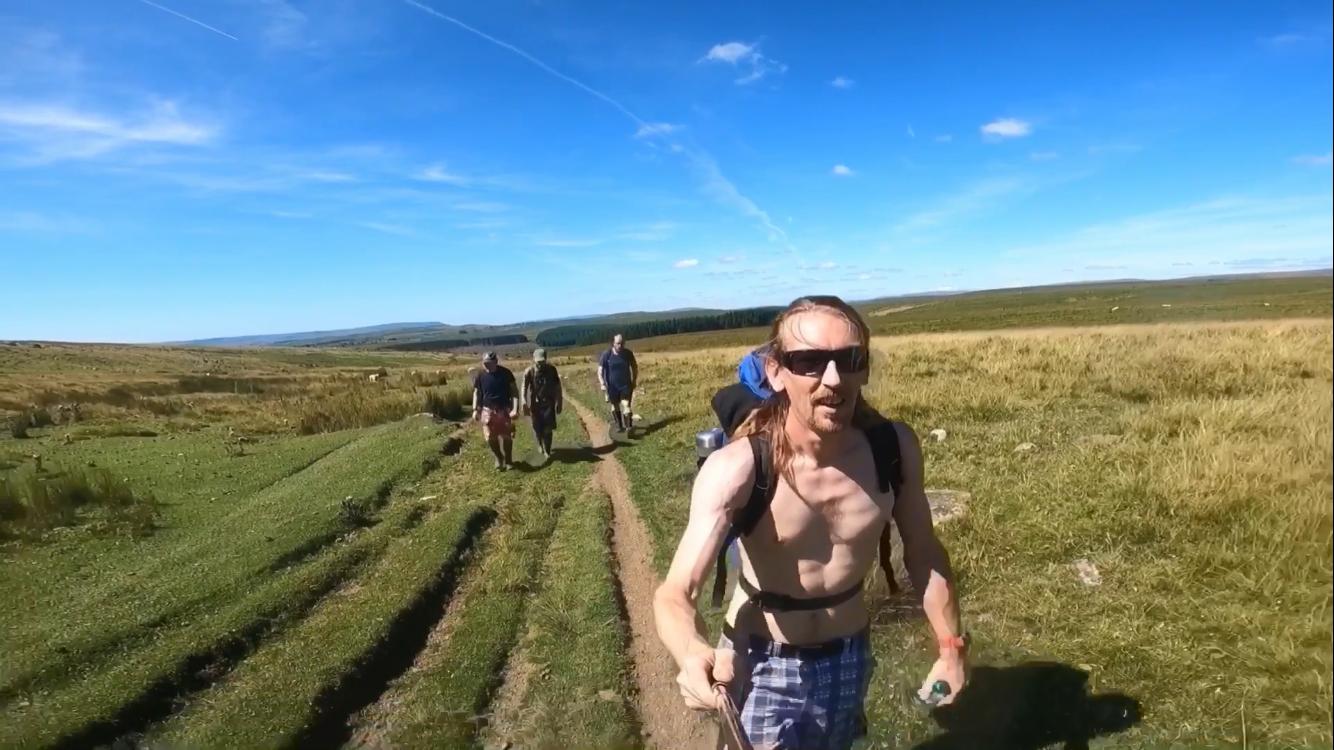 We had two objectives for the day, get Chris past the first boulder choke, and get some footage for a video.
We got kitted up at the cave entrance, for the first time we heard debris coming off of the cliff above the entrance, so stayed very cautious around the face.
The trip went really well, and we got some great footage of the cave. Chris got through the first boulder choke, and managed to make it part way through the "second choke" before becoming exhausted, and soon after Peter had reached his limit. Gareth and I pushed a little further, reaching the tight end series, but soon after stopped to save the others getting cold hanging around.

Back on the surface we made our way back out of the main quarry, had some lunch, and headed around towards Cwar Yr Hendre – Quarry cave 8. We have visited this cave before, but pushed for time, we had to leave. We spotted some red and white tape in there previously, so wanted to see what it was protecting. Unfortunately Gareth and I think a thin layer of roof may have peeled off and covered whatever was there. With everything looking very unstable we headed back out.
Last on the list is a cave which isn't registered, as far as I could see, but I suspect it'll fall into the Cwar Yr Hendre – sites 1-8, or 9+ if newer than the others, because it's definitely been dug to join with another cave. High on the north face is where you come out, after entering through the opposite face to Cwar Yr Hendre – Quarry cave 8. Both caves were small, but still enjoyable.
After being cooked in my caving gear, or so it felt like anyway, I was happy to get it off and chill out in the last of the sunshine.