Barry Burn
Tom Williams
Huw Jones
Vyvyan and Bevita
Two of Tom's work colleagues had expressed an interest in seeing what this caving lark is all about and so we agreed to take them to Bridge Cave for an evening trip.
Bridge Cave is relatively short but has a large and impressive stream passage as well as some formations. It is part of the larger Little Neath River Cave system that was originally discovered by divers when they passed the sump at the end of the cave.
We all met up at the car park near Blan Nedd Isaf farm and paid our parking fee before changing and heading off to the cave. Another nice feature of this cave is the very short walk, a hop over the style and it's just around the corner.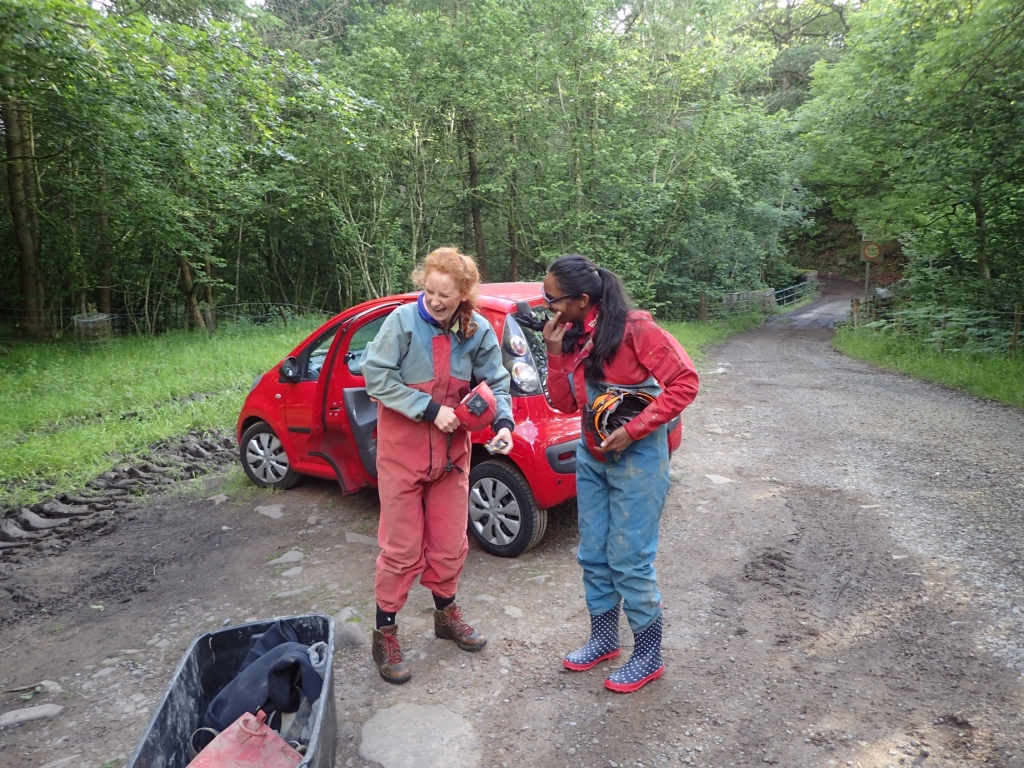 The cave starts out a 'bit crawly' and leads to the small boulder choke where it isn't a good idea to stop and ponder how long the bit of wood has been there holding it up before dropping down and through a narrow bit into the stream where you then shortly pop out into the large stream passage.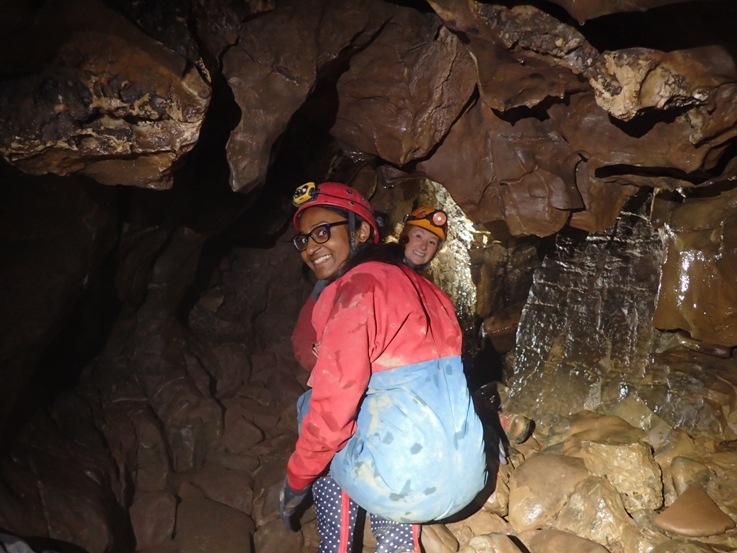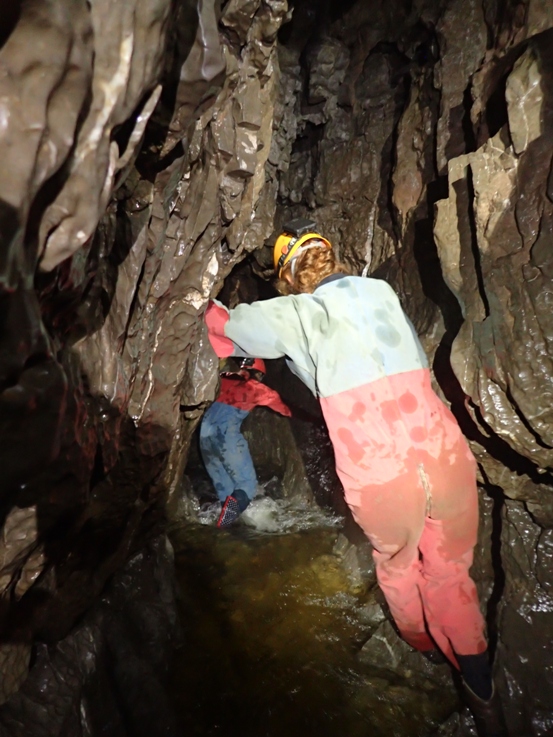 None of this fazed Vyvyan or Bevita and they were soon admiring what Bridge Cave has to offer. I'm not sure what they expected, maybe a lot of crawling and mud but were very pleasantly surprised at just how nice this caving thing could be.
We spent a good while exploring the stream passage, heading down the side passage where Tom explained where the water comes from and then down to the end and under the bridge, the span of rock that has been left from the cave formation and which gives the cave its name. The sump was visited and the formations admired while Tom crawled off to have a closer look at the sump whilst Huw and I explained where the sump leads and how caves and formations are formed.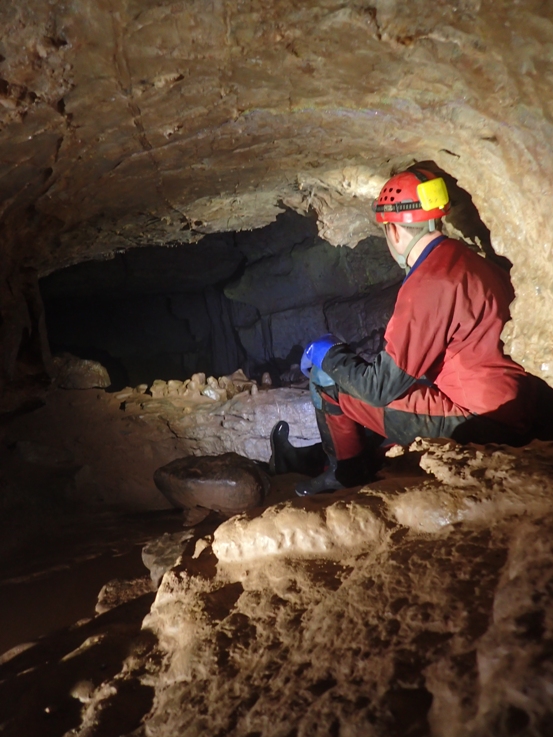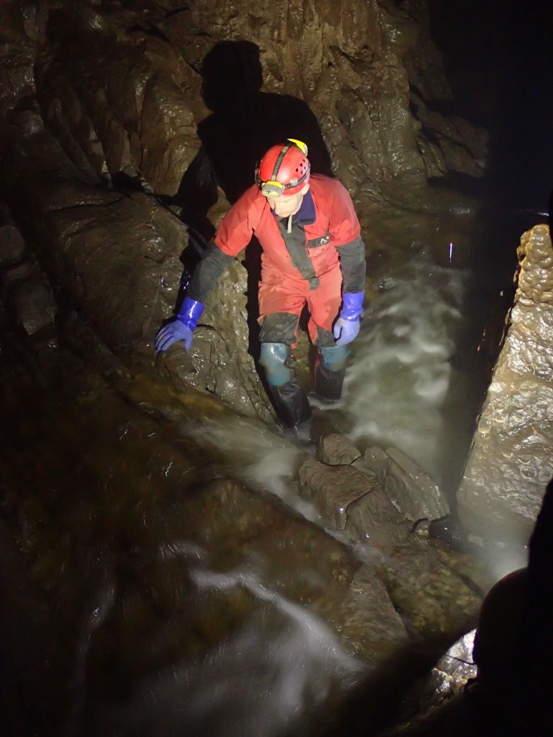 After Tom rejoined us we climbed up by the bridge to view the grotto that can be found there before heading back upstream and out of the cave.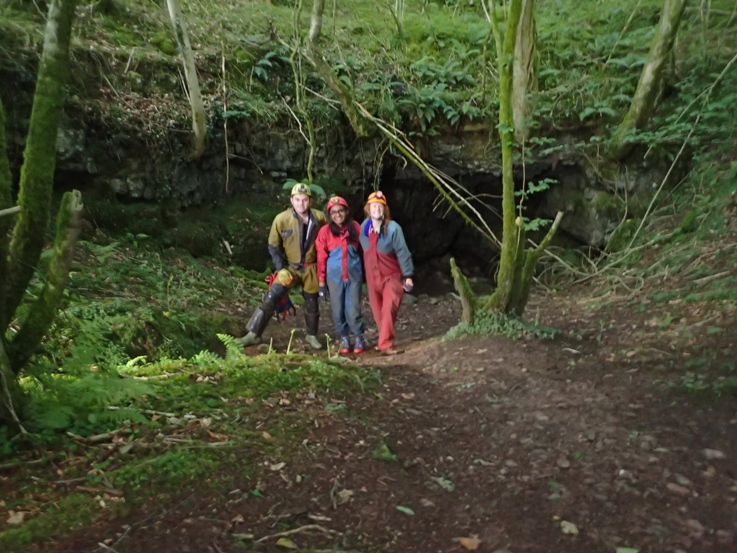 Vyvyan and Brevita definitely enjoyed the trip and I hope that they will join us again sometime soon.